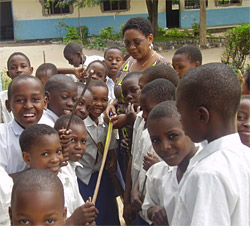 Welcome to EdQual
EdQual is a collaborative research programme focused on improving the quality of school and classroom processes in low income countries.
Our partnership of six academic institutions runs several research projects, mostly in Africa and working closely with teachers to develop strategies that work in their local realities and empower them as agents of change.
Funded by the UK's Department for International Development (DFID), EdQual is generating and promoting knowledge to improve the quality of education, particularly formal basic education, for disadvantaged learners.